Scientific & Medical Advisory Board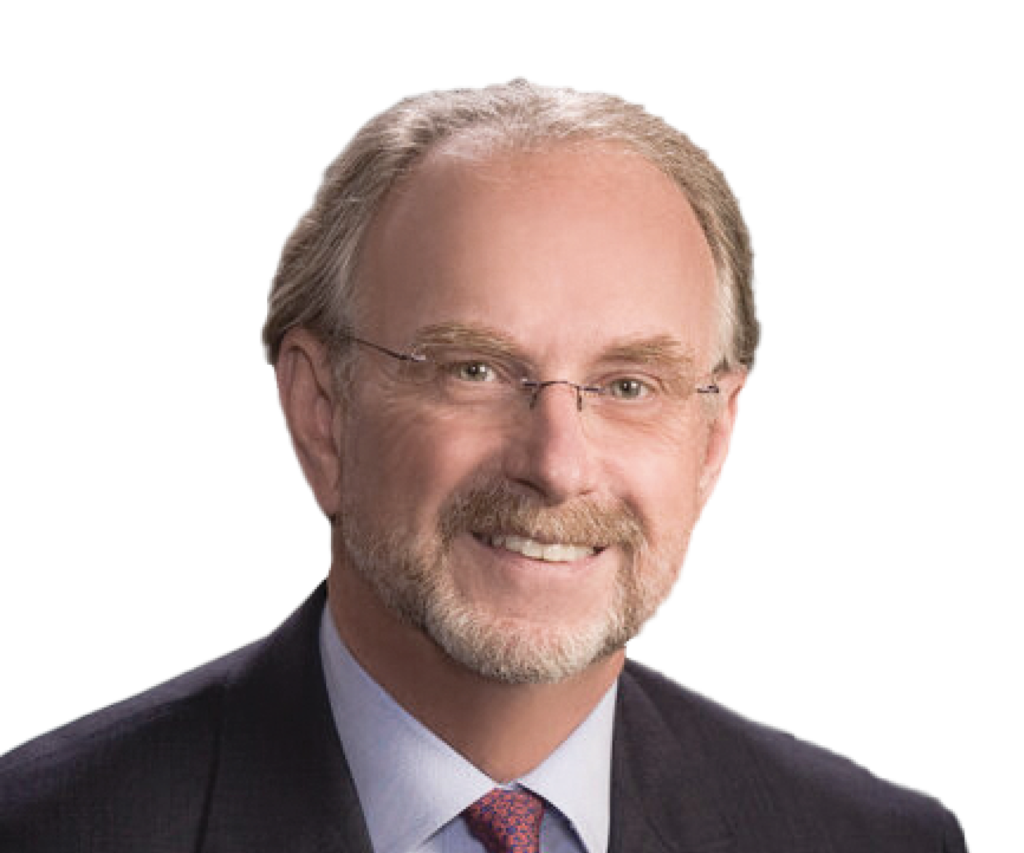 Bobby W. Sandage, Jr., Ph.D.
Drug Development Advisor
Through his over 35 years of pharmaceutical experience in drug development, regulatory affairs, and life sciences venture capital, Dr. Bobby W. Sandage, Jr. is well-versed in guiding the pharmaceutical direction and processes for growing pharmaceutical companies.
Dr. Sandage has a proven track record of success in pharmaceutical development, with specialties ranging from oncology and diagnostics to biotech and pharmaceuticals. To build upon his scientific knowledge and background, Dr. Sandage incorporates further understanding from the business-facing frontier, having guided Coronado BioSciences, Inc. public during his time as President and CEO.
As a collegiate adjunct professor, faculty mentor, and lecturer for institutions such as Southern Illinois University, Dr. Sandage has authored more than 50 scientific publications. He stands on the Advisory Board of the Drug Development Institute for the Ohio State University Comprehensive Cancer Center and holds various academic advisory appointments with institutions throughout America.
Dr. Sandage received his undergraduate degree in Pharmacy from the University of Arkansas and his Ph.D. in Clinical Pharmacy from Purdue. He currently holds positions as Managing Director of the Riney Family Foundation, General Partner in venture fund Cultivation Capital Life Sciences Fund II, and President and CEO of Euclises Pharmaceuticals, Inc.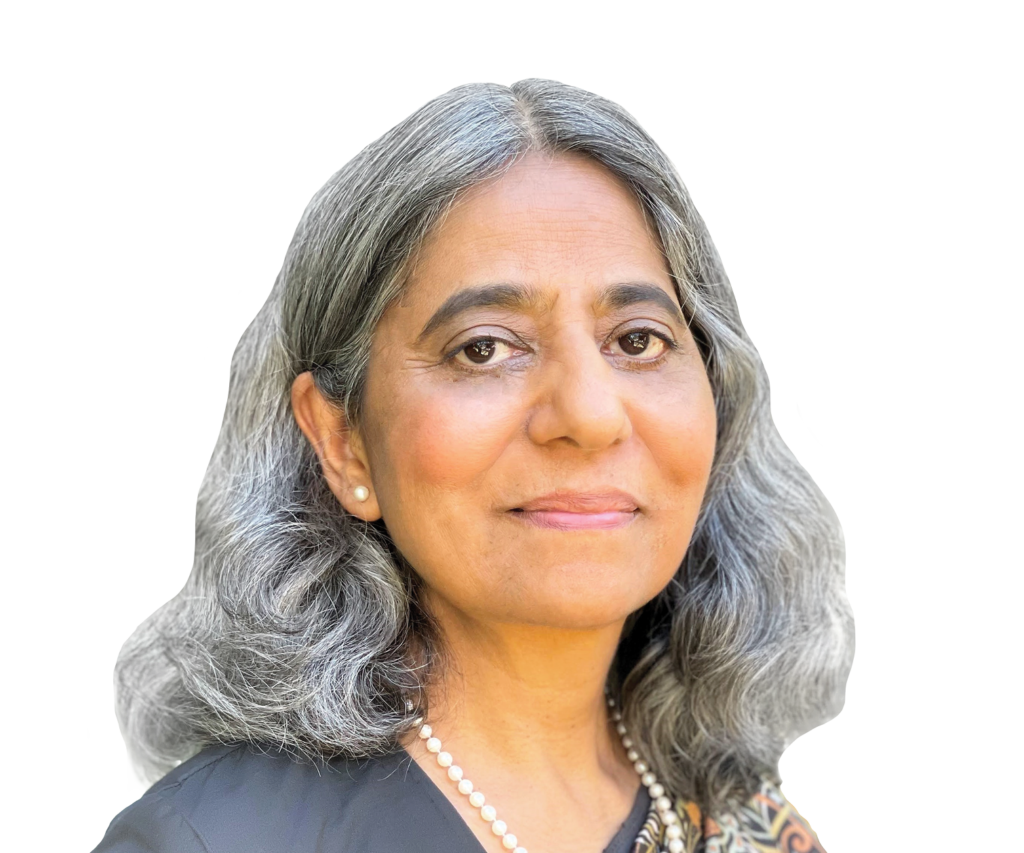 Regulatory Advisor
Dr. Geetha Rao is an entrepreneur, executive, and strategic advisor on medical devices, health information technology, and connected health systems. She focuses on compliance strategy for rapid commercialization, technology safety, and operations risk for digital health solutions.
Dr. Rao has worked at the forefront of emerging technologies throughout her career. She is an internationally-recognized expert on legal and regulatory aspects of medical technology risk and safety. On behalf of the FDA, she has been invited as an expert on international policy-making bodies. She works closely with the agency to develop regulatory frameworks for digital health and innovation in connected care technologies.
She serves on multiple standards organizations for medical device interoperability and security. She contributed to the 2013 World Economic Forum research project on Sustainable Health Systems and has twice been a TEDMED scholar. Dr. Rao also serves in various capacities at several leading academic institutions, including as program faculty for the Biodesign Innovation Program at Stanford University School of Medicine. She has been elected to the Dean's Advisory Council, Physical Sciences Division, and Co-Chair of the Innovation Network at the University of Chicago and is a member of the Chicago Innovation Exchange. She supported the commercialization of faculty innovation at Ryerson University, Toronto, through the Office of VP of Research and Innovation, serving as liaison with iBEST, a research collaboration of the university with St. Michael's Hospital. She also serves as an advisor to the University of California, San Francisco innovation programs, including Catalyst, Surgical Innovations Program, and Pediatrics Device Consortium.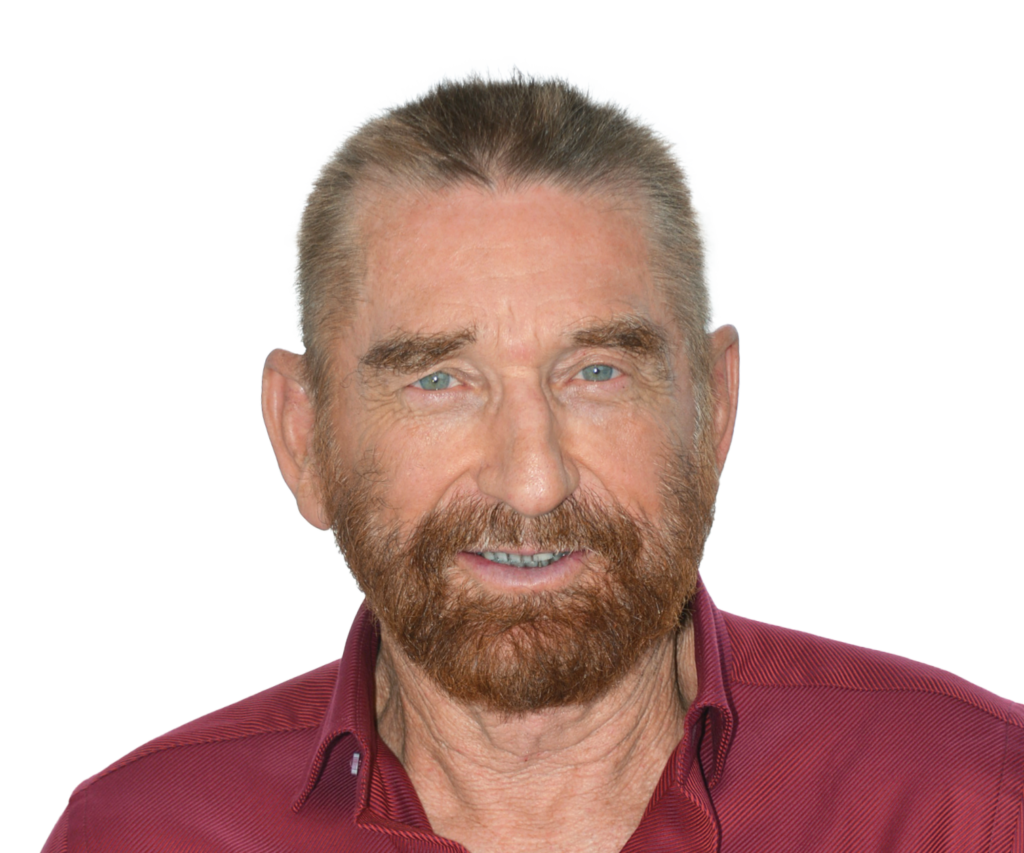 Regulatory and Compliance Advisor
Mr. Moore is a former United States Food and Drug Administration (FDA) Investigator and California Medical Device Senior Investigator with more than twenty years of experience. He has assisted many medical device and drug firms in achieving FDA compliance and has led his own biotechnology company as CEO for over a decade. His expertise will be particularly instrumental as Vivera moves through the regulatory process, ensuring ZICOH is safe and effective.
He is a Sworn Government-POST Certified Criminal Investigator and Lead Trainer and a member of the Regulatory Affairs Professionals Society (RAPS), the largest global organization of those involved with regulating healthcare and related products, including medical devices and pharmaceuticals. He also belongs to the Association for the Advancement of Medical Instruments (AAMI), a nonprofit organization that aims to advance the development, safety, and efficacy of medical technology.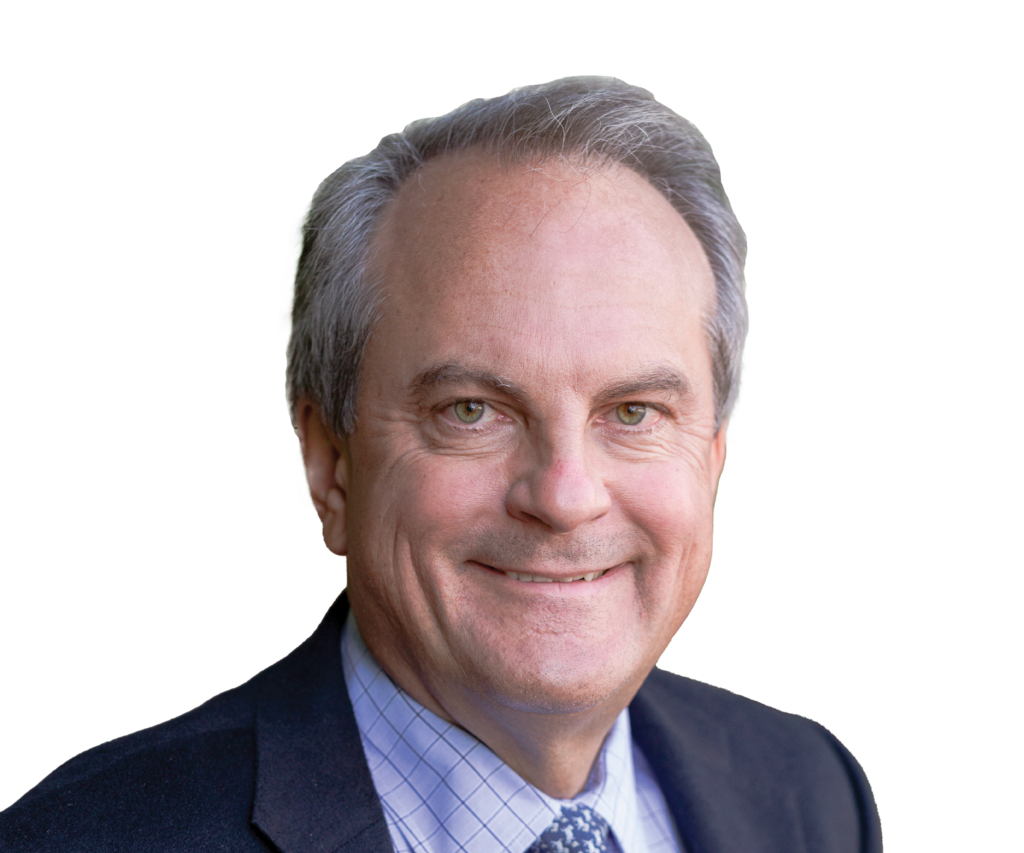 Gerald A. Maguire, M.D., D.L.F.A.P.A.
Chief Neurosciences Advisor
Highly regarded as a Distinguished Fellow of the American Psychiatric Association (DLFAPA) and a Diplomate of the American Board of Psychiatry and Neurology, Dr. Maguire has amassed prestige as a leading researcher in academic psychiatry and is widely regarded as the world's foremost expert on the pharmacologic treatment of stuttering.
He currently serves as the Chair of Psychiatry at Doc1 Health, the Global Medical Director of iStutter, and the Chair of Research & Development for the World Stuttering Network. He has formerly served as the Chair of the National Stuttering Association and Vice-Chair of the International Stuttering Association.
Through and beyond his appointment as Professor and Chair in Psychiatry and Neuroscience at the University of California, Riverside School of Medicine, Dr. Maguire's research brushes upon a vast collection of multidisciplinary phenomenons. Having produced seventy-six publications in several of the foremost leading scientific journals, his work has been influential in understanding and educating upon the biological foundations, effects, and treatment modalities of various psychiatric and neurological conditions. His presence has been sought after both nationally and internationally for his mastery in the field, social advocacy, professional opinions, and profound teaching abilities, and he has delivered hundreds of invited presentations at scientific conferences, academic institutions, support groups, and professional medical conferences throughout the world.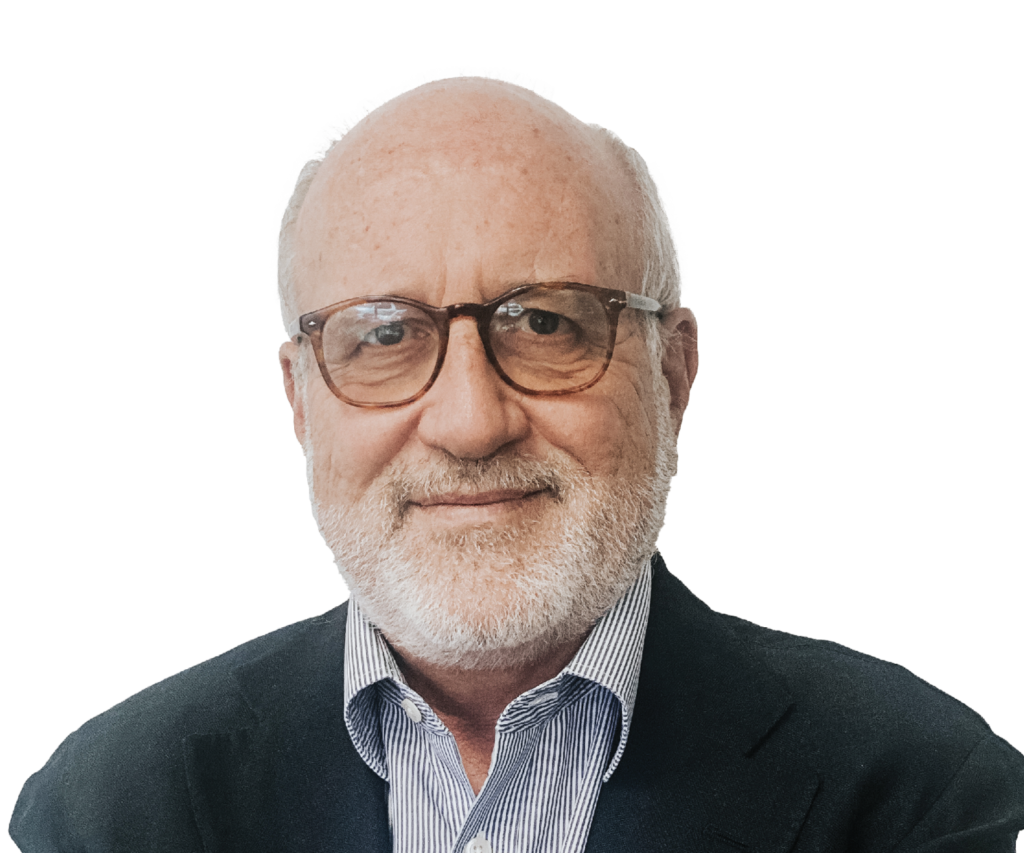 Fabio Macciardi, M.D., Ph.D.
Neurogenetics Scientific Advisor
Dr. Macciardi is a Professor of Molecular Psychiatry at the University of California, Irvine (UCI), School of Medicine. He is leading research focused on analyzing the function and evolution of neurocognitive genes and their associated traits utilizing next-generation DNA and RNA sequencing methods with a biostatistical and computational approach. The objective of his research is to detect and characterize the role of non-coding RNAs and transposable elements (TEs) as epigenetic regulatory elements of gene expression in neural tissue and across neuropsychiatric psychiatric disorders. His lab has already identified more than 600,000 expressed discrete TEs in the human brain as major epigenetic regulators of gene expression in neurogenesis, autism spectrum disorder (autism), schizophrenia, and Alzheimer's disease.
In addition to his academic experience, Dr. Macciardi served as the VP and Director of Genetic Epidemiology and Bioinformatics at Genset SA (France). Prior, he worked at Serono-Merck (Switzerland), where he led the statistical genetics and the translational research platforms to identify druggable targets and small molecules and protein lead for neuropsychiatric and autoimmune disorders.
Dr. Macciardi's research interests extend to studying the joint evolution of brain structures related to high cognitive functions in parallel with the evolution of the human genome using a paleogenetic/paleoneurology strategy. Such a unique combination of ancient DNA sequences and virtual cortical brain reconstruction allows his lab to chart the recent human-specific evolution of genes and RNA regulators that control brain development and function.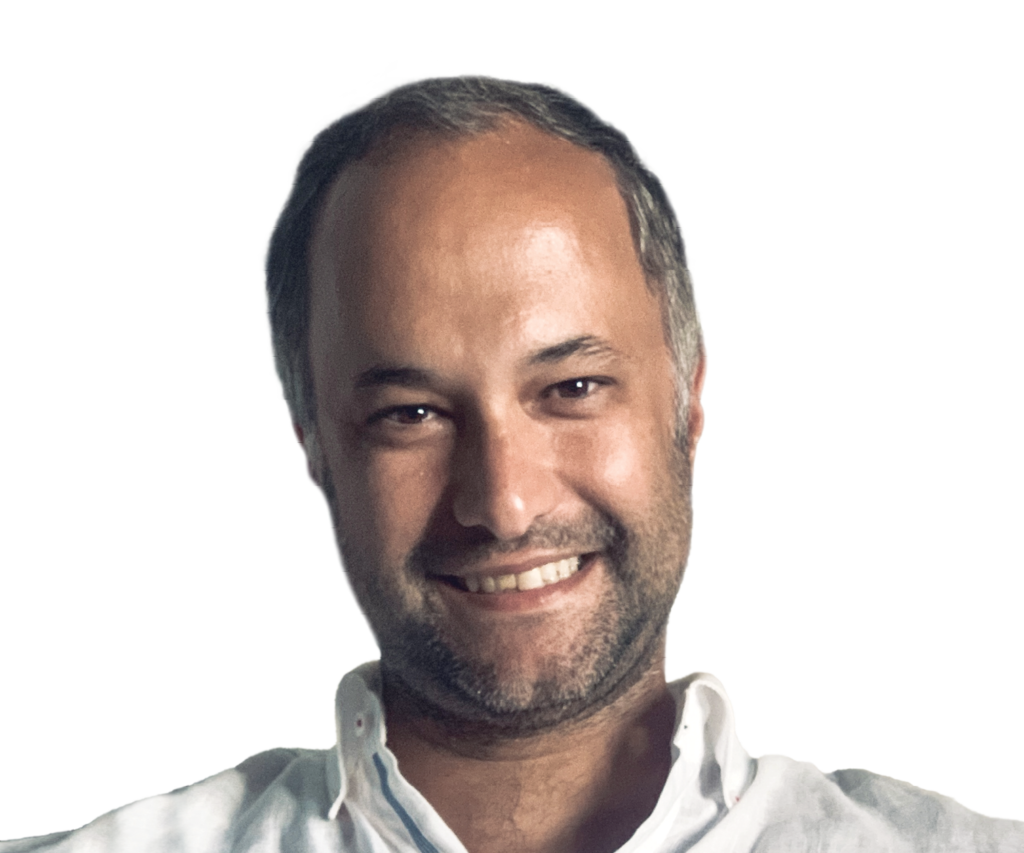 Neurosciences Scientific Advisor
With 15 years of clinical experience in the treatment of fluency disorders, Mr. Gonçalo Leal is devoted to improving patient outcomes in therapeutic intervention, especially surrounding the use of technology for the evaluation and treatment of stuttering.
 Internationally, Mr. Leal guides educational conversations around the treatment of fluency disorders through various lectures, workshops, conferences, and courses in Europe, the Middle East, Latin America, and Africa. He is a Faculty Assistant at the University of Ghana – School of Biomedical and Allied Health Sciences. He serves as a professor and mentor for Chile's University of Concepción Faculty of Medicine.
Specializing in speech-language pathology, Mr. Leal is the founder and CEO of the speech therapy center, SpeechCare, in Portugal and serves as the Clinical Director of iStutter, an online treatment center for PWS worldwide. He is a founding member of the Portuguese Society of Speech Therapy (SPTF) and serves as Coordinator of the Ethics Committee of the Portuguese Association of Speech Therapists (APTF).
Mr. Gonçalo Leal received his degree in speech therapy from the Egas Moniz Higher Institute of Health Science in Portugal and is a current doctoral candidate at the Universidade Católica Portuguesa (UCP) pursuing his Ph.D. in Cognition and Language Sciences, with a focus on the treatment of stuttering.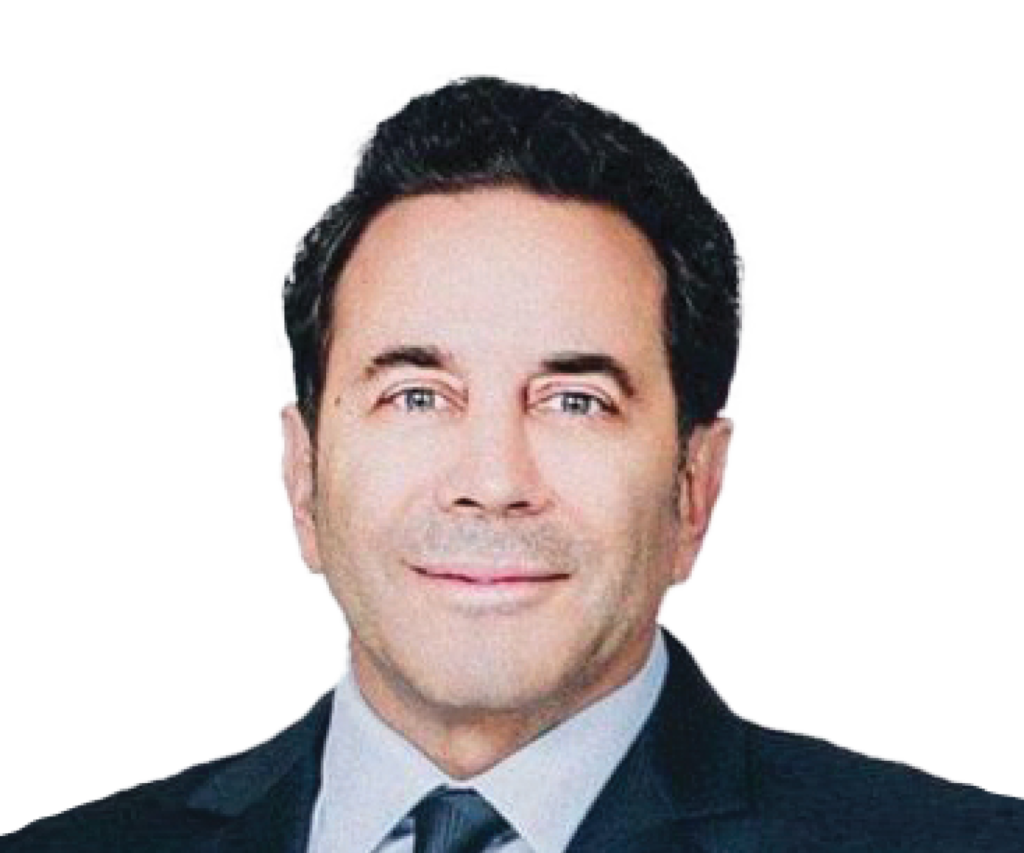 Medical Advisor
With over 25 years of experience as a world-renowned plastic and reconstructive surgeon, Dr. Nassif has helped repair the most challenging clinical cases in the world. As a skincare and facial plastic surgery expert, Dr. Nassif's work has been featured on Entertainment Tonight, Good Morning America, People Magazine, and The Wall Street Journal. He has continued to capture fame as a television personality in the medical realm, known best for his work as a co-star revision rhinoplasty surgeon on the reality television series, Botched, and spinoff, Botched by Nature.
Dr. Nassif holds academic appointments as an instructor at both the University of Southern California and the University of California, Los Angeles Schools of Medicine. Having authored numerous peer-reviewed articles on facial plastic and reconstructive surgery, Dr. Nassif is a respected doctor of his specialty and has presented his work at a collection of medical conferences surrounding the latest surgical procedures and techniques.
In addition to being an esteemed member of the American Medical Association and the California Society of Facial Plastic Surgery, Dr. Nassif is a regarded Fellow of the American College of Surgeons, the American Academy of Otolaryngology, and the American Academy of Facial Plastic and Reconstructive Surgery.
Dr. Nassif gives back by providing plastic surgery to survivors of domestic violence with the organization Face to Face and by inspiring creativity in hospitalized children through the creative therapy organization, Portraits of Hope.
Professional Advisory Board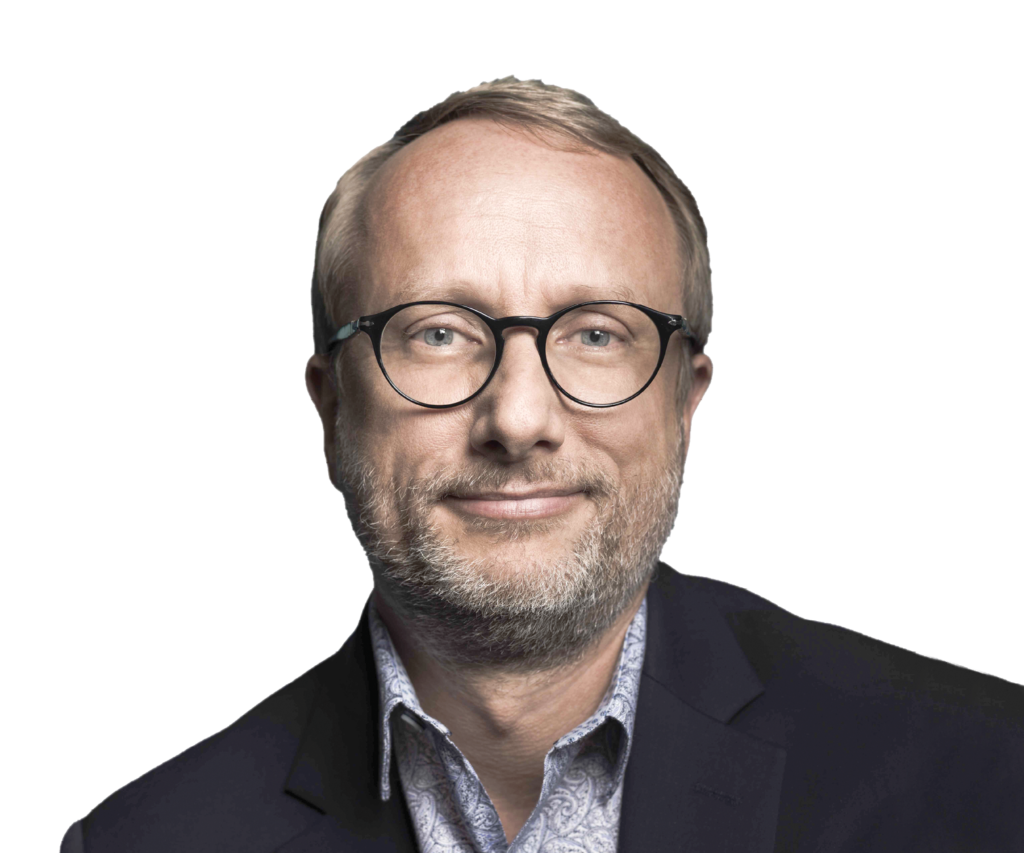 Senior Technology and Business Advisor
Dr. Jouret has more than 25 years of leadership experience in various technology sectors, including software, services, networking, cloud platforms, and hardware. He has served in numerous executive leadership roles, including Chief Development Officer of Plume, the creator of one of the most widely deployed software platforms for smart homes and small businesses. He is the current Chairman of the board at Cassia Networks and an advisor to many Silicon Valley startups.
From 2016 to 2020, Dr. Jouret was the Chief Digital Officer at ABB, leading its digital transformation. Before ABB, he worked with Cisco Systems, Inc., where he spent more than seven years in its Emerging Technologies Group, helping to create numerous new internal businesses, including TelePresence. In his final role as General Manager with Cisco, he helped create the Internet of Things Business Unit. Before that, Dr. Jouret was at Envision Energy, a wind turbine manufacturer, serving as President of Digital Platforms. Before, Dr. Jouret was also the Chief Technology Officer at Nokia Technologies, a telecommunications and consumer technology company division, where he spearheaded the launch and development of the consumer healthcare division.
Dr. Jouret holds a B.Sc. in Electrical Engineering from Worcester Polytechnic Institute and a Ph.D. in Computing from Imperial College London.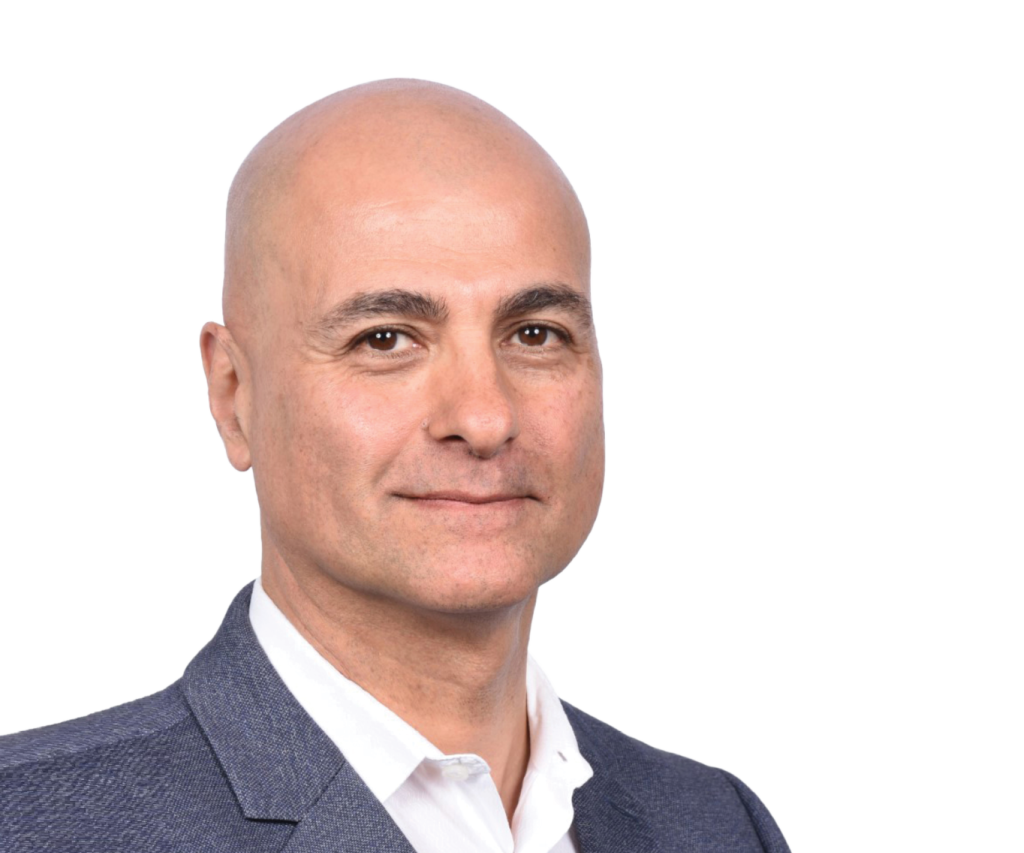 Senior Technology and Business Advisor
Mr. Massoudi is an innovative senior executive and entrepreneur with over 30 years of experience in technology-led business transformation and innovation with digital, sense-making, and conscious technologies. His business experience ranges from founding startups to serving in senior executive and operational management roles for global and Fortune 500 technology enterprises. Additionally, Mr. Massoudi's multifaceted background includes M&A integration, corporate development, innovation incubation, reinvention of organizations, ecosystem development, go-to-market strategy, board development, and global business development. He is also an expert in awakening conscious leadership by leveraging technologies and models that create evolutionary advantage.
Mr. Massoudi is the CEO and Founder NuAxiom Transformation Advisory, an organization focused on providing conscious leadership and business transformation executive guidance and governance. Before founding NuAxiom Transformation Advisory, he served as Group SVP and Global Head of Digital Transformation at ABB Inc., where he led a team responsible for accelerating the digital adoption with customers, digital businesses, and the incubation of strategic group-wide digital companies.
Mr. Massoudi holds a bachelor's degree in computer sciences and mathematics and is a published author. He has created and served on numerous technical advisory boards, including ABB eMobility, Gramecysquare.com, CxNetworks, TransAria, MCC:O2, NextAxiom, Allied Sports Ventures, and Voyage Automation.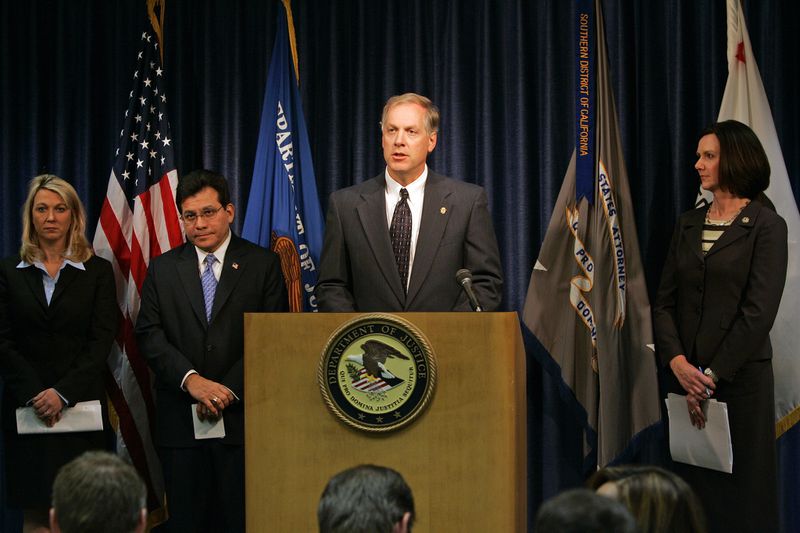 Government Affairs Advisor
Mr. Poleszak is a decorated former U.S. Department of Justice (DOJ), Drug Enforcement Administration (DEA) Special Agent Executive. He has extensive experience in dangerous drug investigations, integrity investigations, asset forfeiture and recovery, pharmaceutical diversion, and operational risk, security, and crisis management.
From 2009 through 2015, he was the Owner and CEO of Group 1 Investigations and Risk Management Consulting (Group1 IRMC), a licensed California LLC specializing in select private investigations and risk management consulting services.
In 2010, Mr. Poleszak returned to U.S. Government service as a Supervisory Special Agent with the Special Inspector General for Afghanistan Reconstruction (SIGAR) based in Kabul, Afghanistan, where he supervised extensive sensitive financial and counterinsurgency investigations involving the waste, fraud, and abuse of U.S. reconstruction funds.
Mr. Poleszak is now an individual consultant for select clients under Alan Poleszak Private Investigations and Consulting (APPI). He has completed over 100 discrete investigations for various private, corporate, and government clients, high-profile persons, and the defense bar.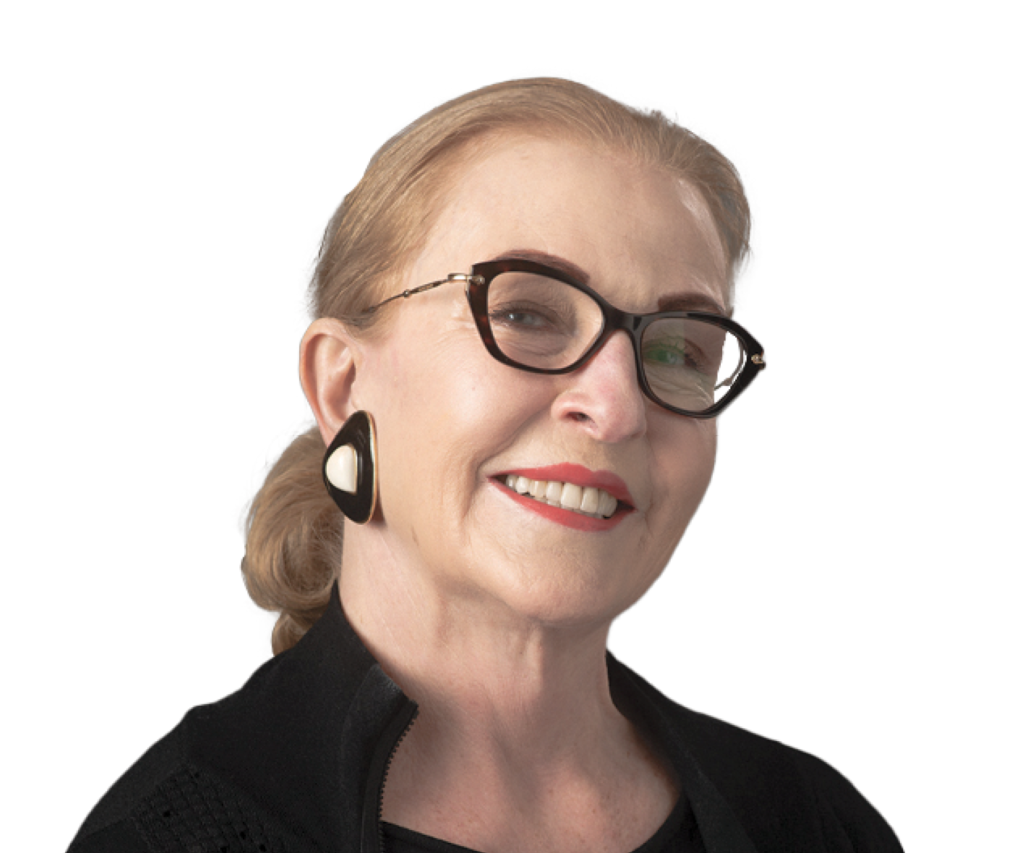 Advisor
With more than 20 years of experience as the preeminent connector of all manner of Silicon Valley professionals, Ms. Pera has turned her social skills, relationship strategy, and thought leadership into a steadfast career, expanding organizations and communities into socially beneficial ventures.
As immediate CEO of the Association for Corporate Growth of Silicon Valley, an exclusive venue for CEOs and senior executives to network, learn, and link to the future of Silicon Valley, Ms. Pera offers a uniquely expansive portfolio of opportunities for Vivera. Her peers have recognized her as one of the most connected people in the Valley through her life's work. Currently serving on the Advisory Boards of Phylos Bioscience and with her prior Board experience with the Pan Pacific Bank, a publicly-traded regional bank serving San Jose and the greater Silicon Valley, her extensive network, transformative directorship, and strategic vision have been widely sought after via her trusted informal consultancy PeraConnect.
Ms. Pera has recently expanded her focus from her professional endeavors to pursue her strong feelings toward civic responsibility through education. She was recently honored as Volunteer of the Year by the Board of Museum for her notable contributions as Founder of 32 Club, which has raised nearly $50,000 for Las Vegas secondary education.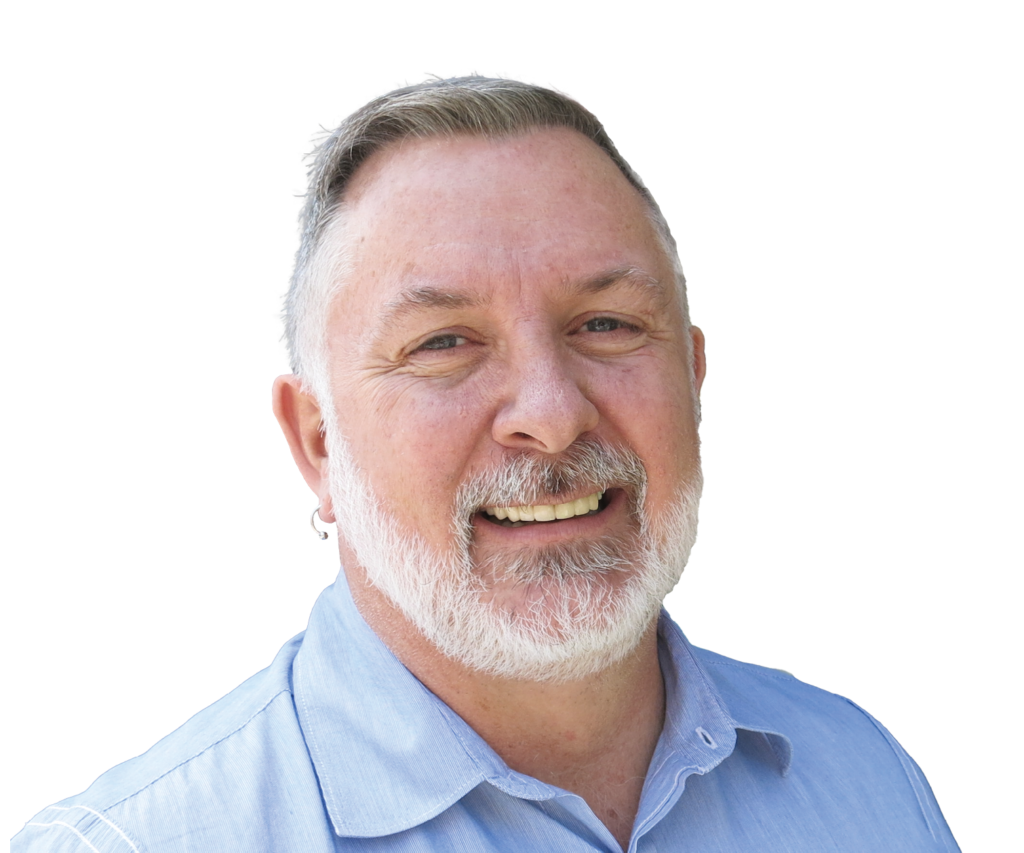 Senior Technology Advisor
Mr. Hughes is a developer, entrepreneur, advisor, and executive with 35+ years of experience that spans from early-stage startups to Fortune 500 companies. In 2009, Mr. Hughes co-founded his first company, Predictive Medical Technologies, to predict cardiopulmonary arrest in the ICU with a 24-hour likelihood. He later founded GOFACTORY, an IoT company acquired by SpaceTime Insight, where he was Chief Technology Officer of IoT, then later promoted to Chief Architect of IoT at Nokia after the Company's acquisition. After leaving Nokia, Bryan started his third company, Lodestar, developing a pallet tracking device with a 2-year battery life that gave the location and health of pallets across the global supply chain.
Currently, Bryan is Founder and Executive Director for a non-profit community-based organization called Equitable Access California, which is working to deliver free public Wi-Fi as a public-benefit to unincorporated rural towns across Sonoma County. He also holds Board positions with a private company called Third Economy in the ESG space, as well as another non-profit called the Russian River Alliance.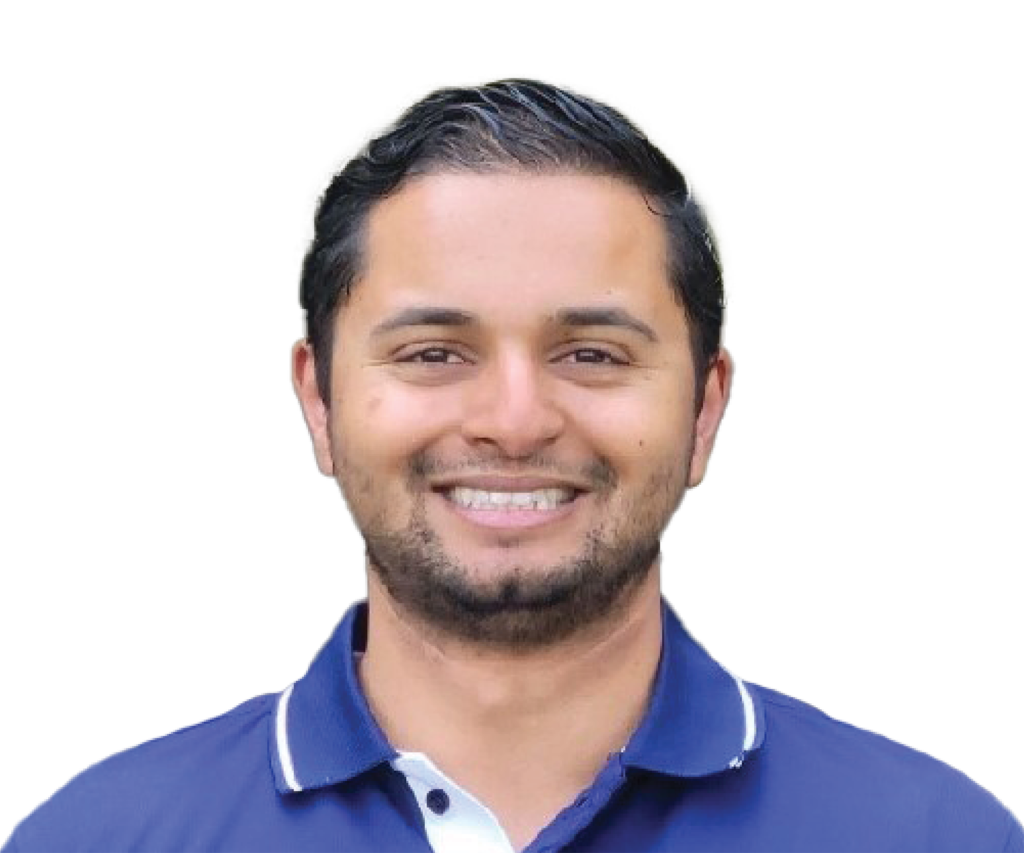 MedTech Operations Advisor
Saurabh Radhakrishnan is an executive and serial entrepreneur with a passion for technology. His previous experience includes consumer and medical devices, software, and data analytics, specializing in finding commercial paths for bleeding-edge technology. Mr. Radhakrishnan believes in creating products that solve real problems, and it's reflected in his work.
Currently, Mr. Radhakrishnan works on blockchain-enabled applications to improve consumer and enterprise transparency. Before this, he spent most of his time working on medical devices, tackling everything from R&D, manufacturing, regulatory, and commercialization strategies. An engineer by training, Mr. Radhakrishnan loves getting into the details of every project he contributes, down to the particulars of how to maximize tactical success. As an investor and mentor to various startups, Mr. Radhakrishnan enjoys helping other entrepreneurs who share his vision and passion.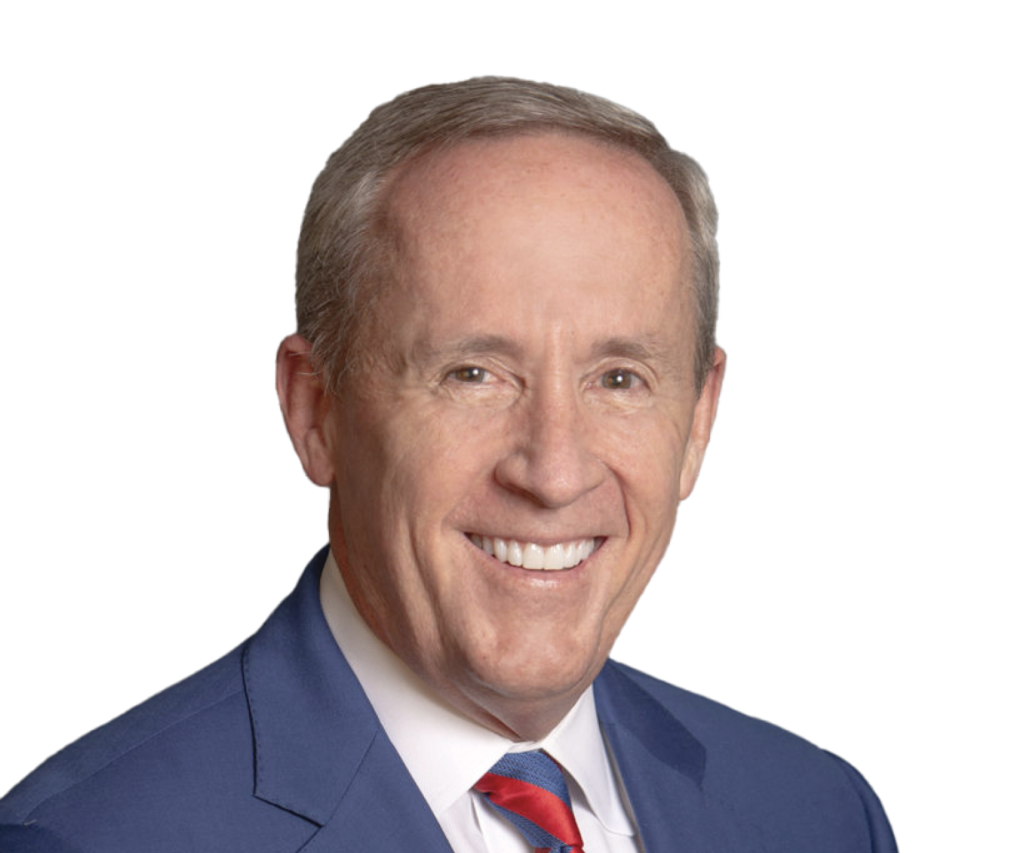 Strategic Legal Advisor
Mr. Byrd, co-founder and partner of Byrd Campbell, P.A., is a licensed attorney with four decades of legal experience. His career emphasized business litigation before courts, juries, and arbitrations all over the country, from Main Street to Wall Street, representing many of the world's largest companies and financial firms.
Given Mr. Byrd's vast front-line experience in litigation and his familiarity with complex commercial issues, his practice has expanded beyond the courtroom to the boardroom. Businesses call upon him to advise and consult on a wide array of issues they confront, including business structuring, securities, capital strategies, mergers and acquisitions, contracts, lending, intellectual property, and employment. He counsels businesses concerning issues across the entire spectrum of their "life cycle," including start-ups, public offerings, strategic agreements, and the eventual sale and disposition, across an unparalleled breadth of industry sectors, such as technology, real estate, health care, hospitality, attractions, financial, and private equity firms.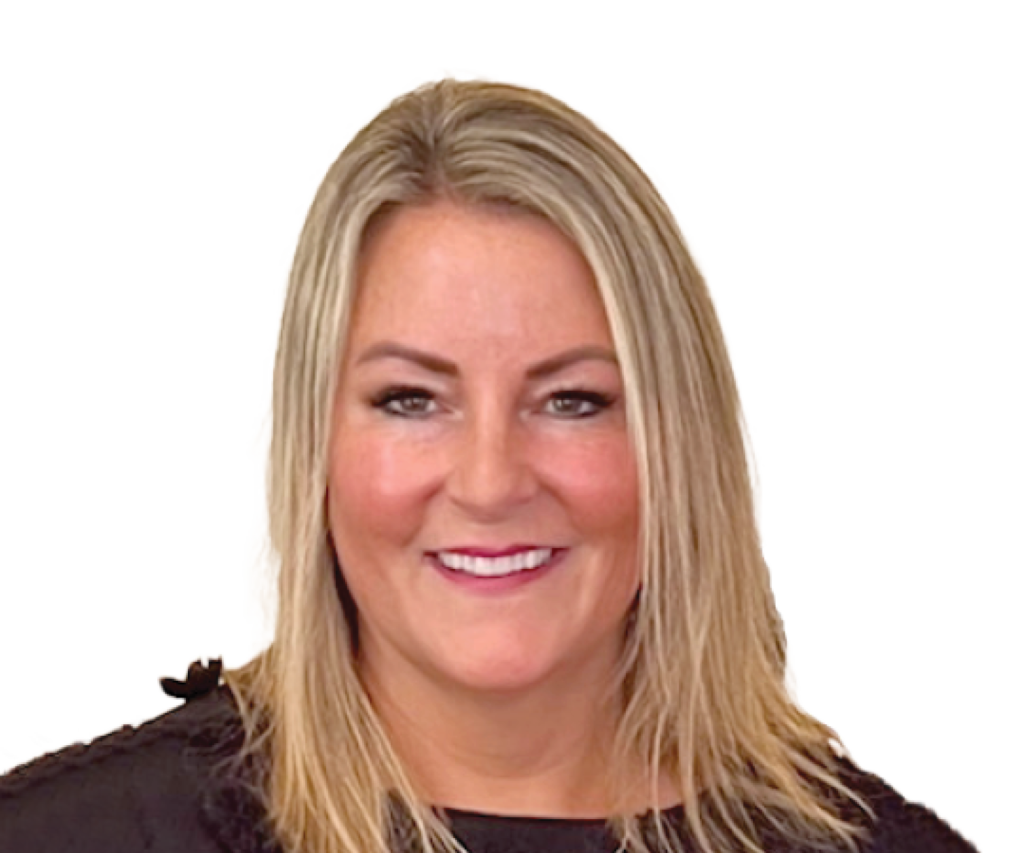 Consumer Packaged Goods Advisor
Mrs. Antonio founded Product Connections, a WIS International Company, in 2014, where she successfully increased revenue growth for several leading retailers, including Kroger, Walmart, Whole Foods, and Safeway. With three decades of experience in sales, marketing, and management, Mrs. Antonio continues to pave the way for new business ventures and opportunities as Product Connections' Vice President of Sales and Client Services.
Today, Mrs. Antonio manages, develops, and grows fully serviced, in-store, experiential, and digital marketing programs across retail and CPG accounts throughout the United States. She is highly efficient in identifying and eliminating business challenges, analyzing sales performance, and identifying growth opportunities. Her key initiatives include marketing program development, brand strategy, retailer relations, budgetary supervision, and contract negotiation.
Mrs. Antonio is an enthusiastic, ambitious, and accomplished leader who has continuously proven her resilience and inspires her team to achieve company objectives within dynamic markets.