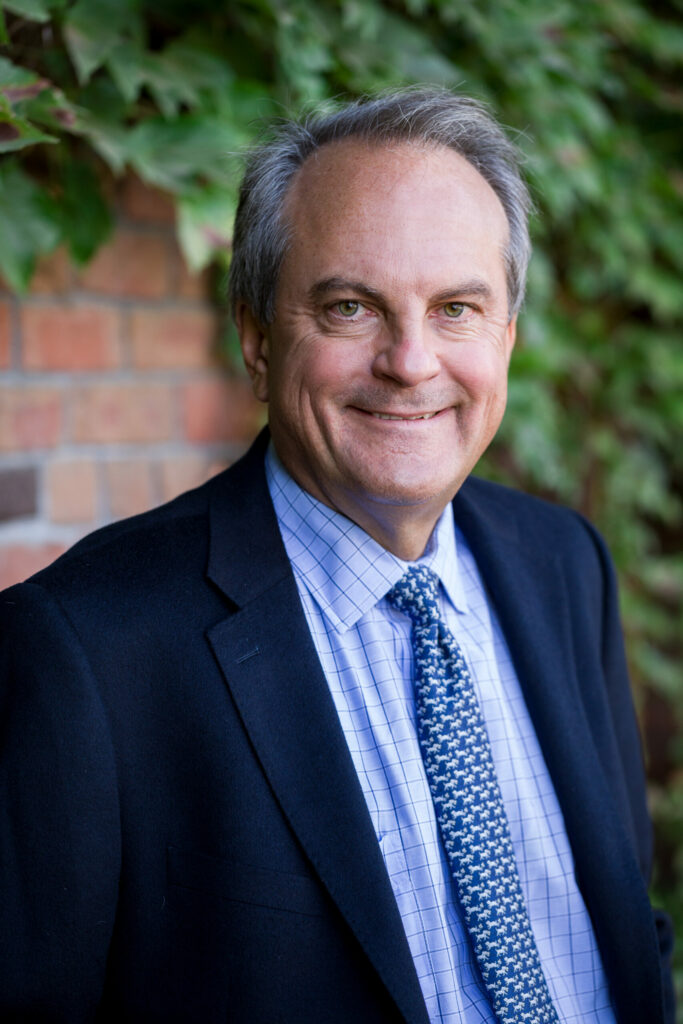 Gerald A. Maguire, M.D., D.F.A.P.A.
Chief Neurosciences Advisor
Highly regarded as a Distinguished Fellow of the American Psychiatric Association (DFAPA) and a Diplomate of the American Board of Psychiatry and Neurology, Dr. Maguire has amassed prestige as a leading researcher in academic psychiatry and is widely regarded as the world's foremost expert on the pharmacologic treatment of stuttering.
He currently serves as the Chair of Psychiatry at Doc1 Health, Global Medical Director of iStutter, and as the Chair of Research & Development for the World Stuttering Network. He has formerly served as the Chair of the National Stuttering Association and Vice-Chair of the International Stuttering Association.
Through and beyond his appointment as Professor and Chair in Psychiatry and Neuroscience at the University of California, Riverside School of Medicine, Dr. Maguire's research brushes upon a vast collection of multidisciplinary phenomenons. Having produced seventy-six publications in several of the foremost leading scientific journals, his work has been influential in understanding and educating upon the biological foundations, effects, and treatment modalities of various psychiatric and neurological conditions. His presence has been sought after both nationally and internationally for his mastery in the field, social advocacy, professional opinions, and profound teaching abilities, and he has delivered hundreds of invited presentations at scientific conferences, academic institutions, support groups, and professional medical conferences throughout the world.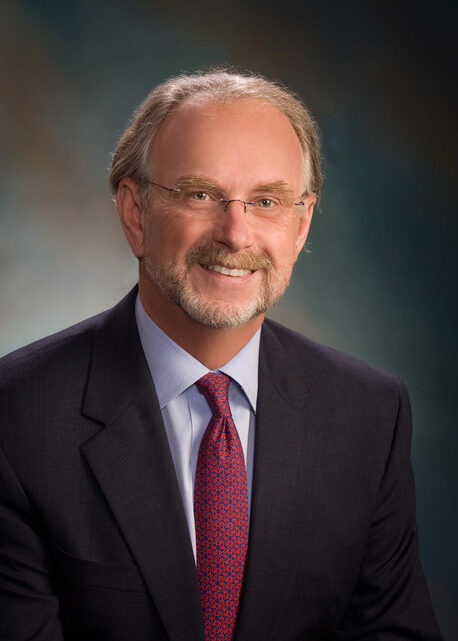 Bobby W. Sandage, Jr., Ph.D.
Advisory Board
Through his over 35 years of pharmaceutical experience in drug development, regulatory affairs, and life sciences venture capital, Dr. Bobby W. Sandage, Jr. is well-versed in guiding the pharmaceutical direction and processes for growing pharmaceutical companies.
Dr. Sandage has a proven track record of success in pharmaceutical development, with specialties ranging from oncology and diagnostics to biotech and pharmaceuticals. To build upon his scientific knowledge and background, Dr. Sandage incorporates further understanding from the business-facing frontier, having guided Coronado BioSciences, Inc. public during his time as President and CEO.
As a collegiate adjunct professor, faculty mentor, and lecturer for institutions such as Southern Illinois University, Dr. Sandage has authored more than 50 scientific publications. He stands on the Advisory Board of the Drug Development Institute for the Ohio State University Comprehensive Cancer Center and holds various academic advisory appointments with institutions throughout America.
Dr. Sandage received his undergraduate degree in Pharmacy from the University of Arkansas and his Ph.D. in Clinical Pharmacy from Purdue. He currently holds positions as Managing Director of the Riney Family Foundation, General Partner in venture fund Cultivation Capital Life Sciences Fund II, President and CEO of Euclises Pharmaceuticals, Inc.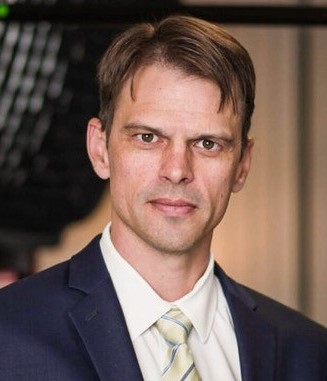 Medical Ethics Advisor
As a psychiatrist with 15 years of experience, Dr. Kheriaty has treated patients with a variety of conditions, including chronic pain, addiction, and other substance use disorders. Thus, he understands the importance of using controlled substances responsibly.
Dr. Kheriaty is a Professor of Psychiatry at the University of California, Irvine School of Medicine and Director of the Medical Ethics Program at UCI Health. He also serves as Chairman of the medical ethics committee at the CA Department of State Hospitals.
Dr. Kheriaty graduated from the University of Notre Dame in philosophy and pre-medical sciences, earned his Medical Doctorate from Georgetown University, and completed residency training in psychiatry at UCI. His work has been published in the Wall Street Journal and the Washington Post. Kheriaty has conducted print, radio, and television interviews on bioethics topics with the Los Angeles Times, New York Times, CNN, Fox News, and NPR.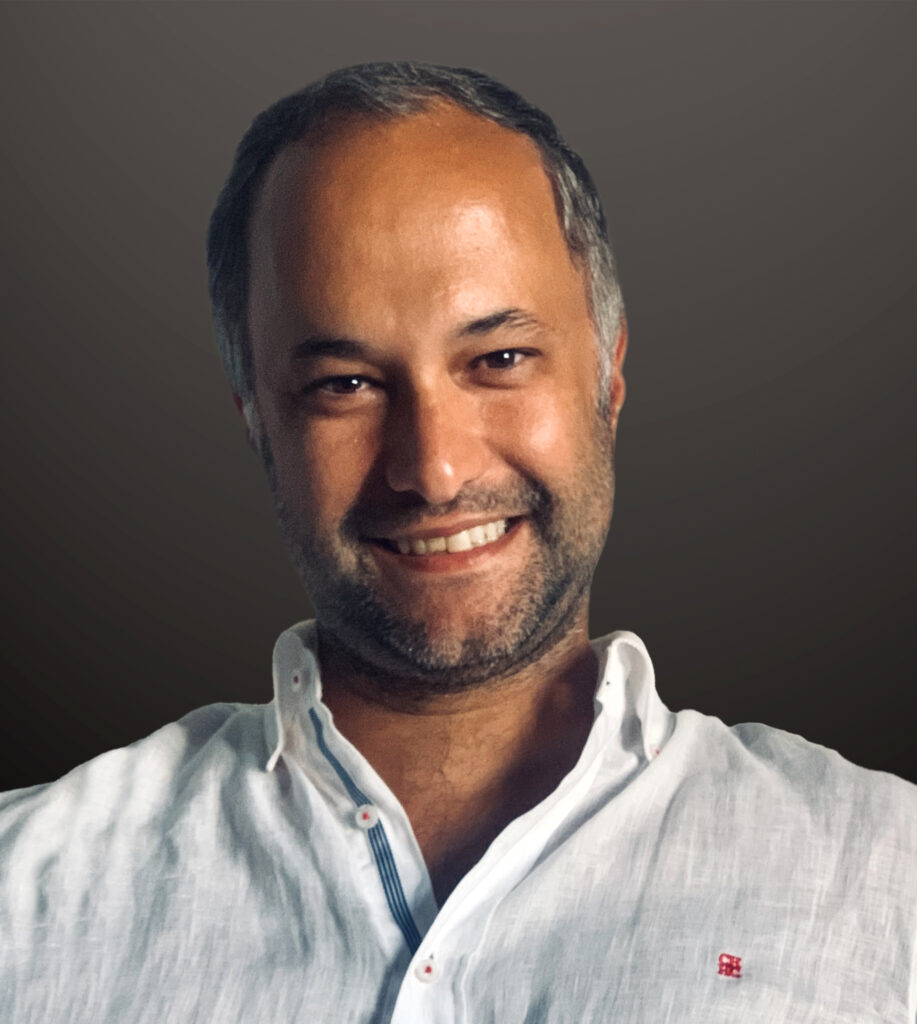 Neurosciences Scientific Advisor
With 15 years of clinical experience in the treatment of fluency disorders, Mr. Gonçalo Leal is devoted to improving patient outcomes in therapeutic intervention, especially surrounding the use of technology for the evaluation and treatment of stuttering.
Internationally, Mr. Leal guides educational conversations around the treatment of fluency disorders through various lectures, workshops, conferences, and courses in Europe, the Middle East, and Latin America. He is a guest researcher holding a voluntary scholarship appointment at the UC Riverside School of Medicine. He serves as a professor and mentor for Chile's University of Concepción Faculty of Medicine.
Specializing in speech-language pathology, Mr. Leal is the founder and CEO of speech therapy center, SpeechCare, in Portugal and serves as the Clinical Director of iStutter, an online treatment center for PWS worldwide. He is a founding member of the Portuguese Society of Speech Therapy (SPTF) and serves as Coordinator of the Ethics Committee of the Portuguese Association of Speech Therapists (APTF).
Mr. Gonçalo Leal received his degree in speech therapy from the Egas Moniz Higher Institute of Health Science in Portugal and is a current doctoral candidate at the Universidade Católica Portuguesa (UCP) pursuing his Ph.D. in Cognition and Language Sciences, with a focus on the treatment of stuttering.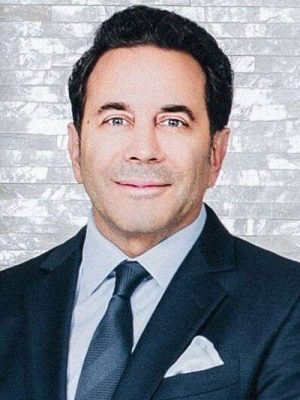 Medical Advisory Board
With over 25 years of experience as a world-renowned plastic and reconstructive surgeon, Dr. Nassif has helped repair the most challenging clinical cases in the world. As a skincare and facial plastic surgery expert, Dr. Nassif's work has been featured on Entertainment Tonight, Good Morning America, People Magazine, and The Wall Street Journal. He has continued to capture fame as a television personality in the medical realm, known best for his work as co-star revision rhinoplasty surgeon on the reality television series, Botched, and spinoff, Botched by Nature.
Dr. Nassif holds academic appointments as an instructor at both the University of Southern California and the University of California, Los Angeles Schools of Medicine. Having authored numerous peer-reviewed articles on facial plastic and reconstructive surgery, Dr. Nassif is a respected doctor of his specialty and has presented his work at a collection of medical conferences surrounding the latest surgical procedures and techniques.
In addition to being an esteemed member of the American Medical Association and the California Society of Facial Plastic Surgery, Dr. Nassif is a regarded Fellow of the American College of Surgeons, the American Academy of Otolaryngology, and the American Academy of Facial Plastic and Reconstructive Surgery.
Dr. Nassif gives back by providing plastic surgery to survivors of domestic violence with the organization Face to Face and by inspiring creativity in hospitalized children through the creative therapy organization, Portraits of Hope.
Professional Advisory Board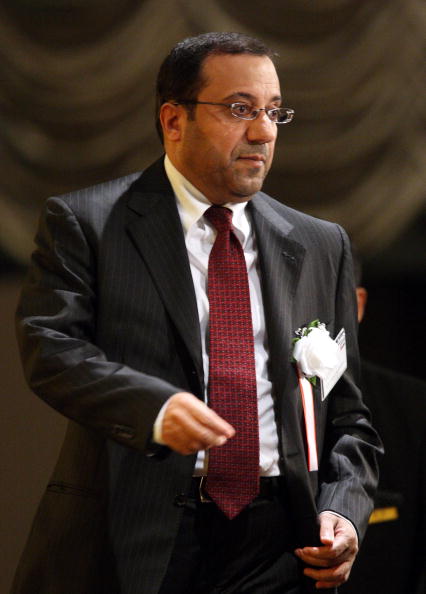 His Excellency Salah Al Shamsi
Advisory Board
During his more than 15-year tenure at the Abu Dhabi National Oil Company (ADNOC), His Excellency Al Shamsi sharpened his business skills through his roles as the Executive Director of the Hydrocarbon Processing Directorate from 1984-1990 and as the Executive Director of Projects Directorate from 1990-1996. In these roles, not only did His Excellency push forth projects in excess of $1 billion USD for the Abu Dhabi National Oil Company, but simultaneously he brought innovative solutions to streamline various corporate processes and reduce costs while redefining the corporate infrastructure.
In spearheading the development of Saadiyat Island, His Excellency Al Shamsi took part in the UAE's most ambitious construction project through his role as Chairman, and Managing Director of Emirates Global Capital Corporation, Ltd.—an international management and consulting firm focused on high-growth entrepreneurial ventures in the Middle East and around the world. Professionally, His Excellency went on to become President of the Abu Dhabi Chamber of Commerce from 2006-2009, before continuing this public trajectory through his position as President of the Gulf Cooperation Council Chamber of Commerce.
For his skill and impact in the business sector, His Excellency Al Shamsi has been entitled the most recognized business leader in the Gulf Cooperation Council by Arabian Business, the leader in Middle East Business & Gulf Industry News.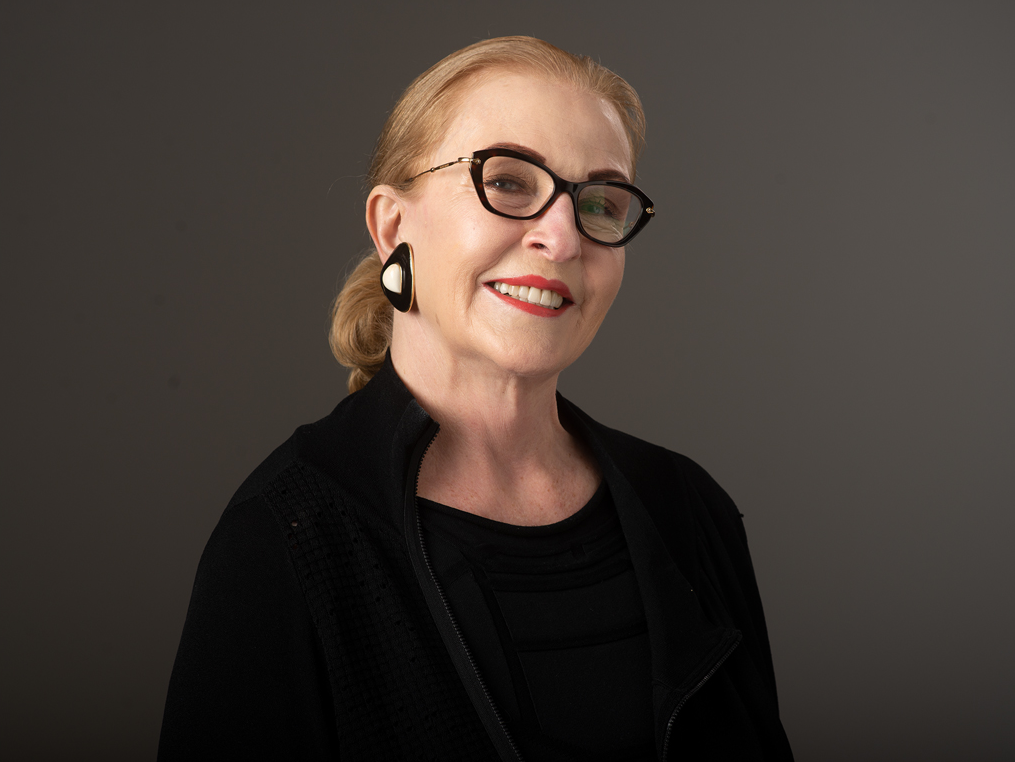 Advisory Board
With more than 20 years of experience as the preeminent connector of all manner of Silicon Valley professionals, Ms. Pera has turned her social skills, relationship strategy, and thought leadership into a steadfast career, expanding organizations and communities into socially beneficial ventures.
As immediate CEO of the Association for Corporate Growth of Silicon Valley, an exclusive venue for CEOs and senior executives to network, learn, and link to the future of Silicon Valley, Ms. Pera offers a uniquely expansive portfolio of opportunities for Vivera Pharmaceuticals. Her peers have recognized her as one of the most connected people in the Valley through her life's work. Currently serving on the Advisory Boards of Sybil Systems, Imedrix, Phylos, and with her prior Board experience with the Pan Pacific Bank, a publicly-traded regional bank serving San Jose and the greater Silicon Valley, her extensive network, transformative directorship, and strategic vision have been widely sought after via her trusted consultancy PeraConnect.
Ms. Pera has expanded her focus from her professional endeavors to pursue her strong feelings toward civic responsibility through education. Following her passions for K-12 education and mentorship, Ms. Pera is the co-founder of LegacyTech—a public Silicon Valley-based high school due to open which will have a premier focus on immersing the youth in science, technology, engineering, art, and mathematics.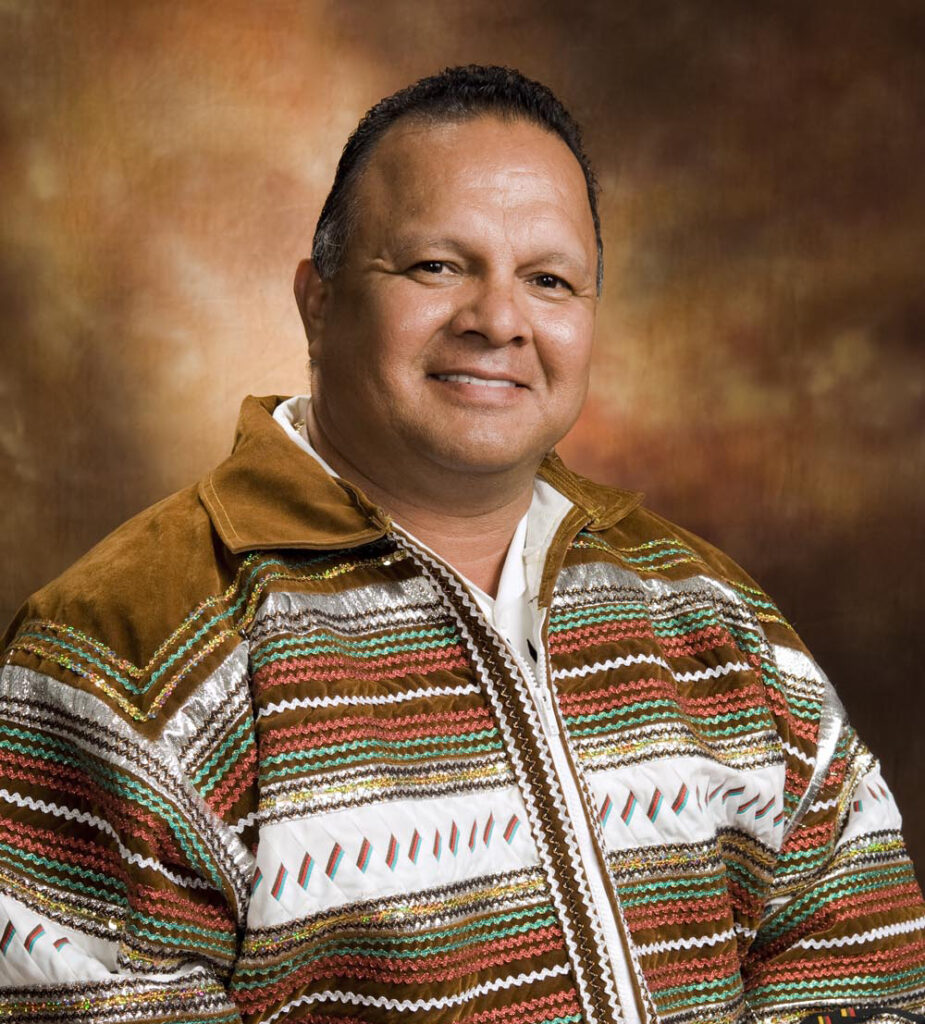 Tribal Government Relations
Having proudly served as the former President & Director of The Seminole Tribe of Florida and through his designation as an honorable member of the Tribe's Board of Directors, Mr. Sanchez boasts an impressive and well-respected history in Tribal initiative and leadership. His keen vision for the future of the Seminole Tribe has always involved taking a stronger part in today's ever-changing economy while still implementing the utmost respect for custom and tradition. Strengthening the more modern cultural ties of the Tribe, his progressive yet authentic undertones have lived on with the success of the Seminole nation. Through this legacy, he has sparked the leverage of strategic connections and the cultivation of new opportunities while maintaining sincerity and appreciation for their longstanding heritage.
Before his Presidential election, Mr. Sanchez spent substantial time as the General Manager of the Seminole Casino in Immokalee. During his 12-year tenure, which began in 1999, the Seminole Casino experienced significant financial growth through his leadership and business insight. With the best intentions for the Tribes at hand, Mr. Sanchez acts as a necessary liaison between Vivera and Tribal health care initiatives.