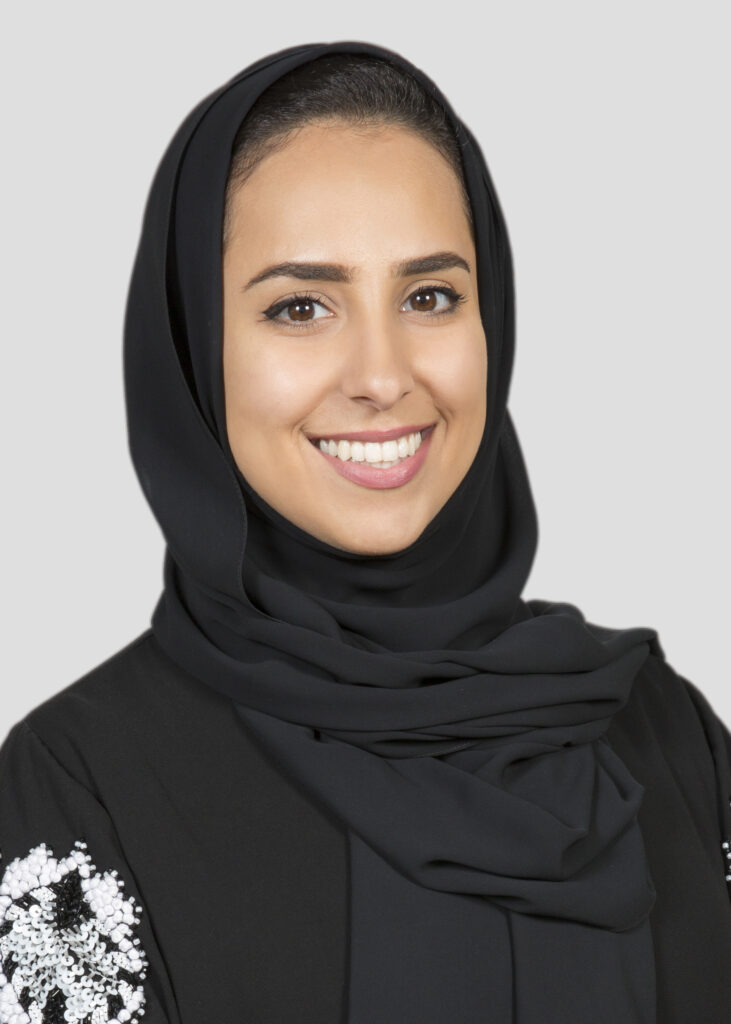 Neurosciences Ambassador
Ms. Farah Al Qaissieh of Abu Dhabi, United Arab Emirates, presents as an inspiring motivational speaker and social entrepreneur who has come to embrace and celebrate her stutter, which she chooses to view as a unique accent.
With a shortfall of Emirati support platforms for PWS, Ms. Al Qaissieh founded the first support group for PWS in her region: Stutter UAE. Launched in 2013, the mission of Stutter UAE is to spread social awareness and support for PWS and their loved ones. Through various workshops, social events, and educational pieces, Stutter UAE offers a safe platform for the stuttering community to come together and help the world understand that they are more than just their stutter. Ms. Al Qaissieh's journey with Stutter UAE was captured in 2017 through the short film documentary, Just Another Accent, which premiered at the esteemed Cannes Film Festival in France.
Ms. Al Qaissieh is an active member of the Young Arab Leaders, a strong network of influential business leaders from across the Gulf Cooperation Council (GCC) region, and is featured in the 2016 novel, Game Changers: How Women in the Arab World Are Changing the Rules and Shaping the Future, by Motivational Publishing. In 2018, Ms. Al Qaissieh was recognized for her positive community impact adjusting the social perceptions of PWS as a recipient of The Abu Dhabi Award: the highest civilian medal and recognition granted by the Emirate of Abu Dhabi. Nourishing this momentum, she partnered with SpeechCare Center, a speech therapy organization in Portugal, to launch the iStutter Center in 2020, focused on finding effective treatments for PWS.
As a proud mother of three, Ms. Al Qaissieh fields passions for mental health and motherhood, leading her to co-found Guiding Stars: an online platform focused on maternal mental health.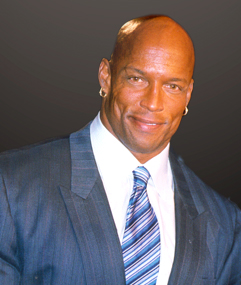 Ambassador Board
Well-recognized throughout the world of competitive fitness, bodybuilding champion Shawn Ray is an omni-ranked bodybuilding titleholder, television and radio host, fitness writer and chief editor, documentary film personality, commentator, and producer with a decorated bodybuilding career, spanning more than three decades of championships. 
Having earned his first victory with the California Gold Cup at only 19 years of age, Mr. Ray was driven to achieve competitive titles such as Teenage Mr. California, Teenage Mr. Los Angeles, and Teenage Mr. Orange County. He went on to win the Teenage National Championships and both the Jr. National and Jr. World Championships. Once of qualifying age, Mr. Ray pushed forth to secure further wins at the Mr. California Competition, and the Pro Ironman Championship, and the National Championships.
To date, Mr. Ray is the only bodybuilder to have earned twelve years of consecutive finishes in the top five at the Mr. Olympia competition of Joe Weider's annual Olympia Fitness & Performance Weekend—an international bodybuilding competition hosted by the International Federation of BodyBuilding & Fitness (IFBB). For his exemplary physique and outstanding athleticism, he was inducted into the IFBB Hall of Fame of professional bodybuilding in 2007. Mr. Ray continues to serve the IFBB as an expert commentator for Pro League and NPC shows.
As a notable athlete in the bodybuilding community, Mr. Ray became a recipient of the Ben Weider Lifetime Achievement Award in 2020, named in honor of the co-founder of the IFBB.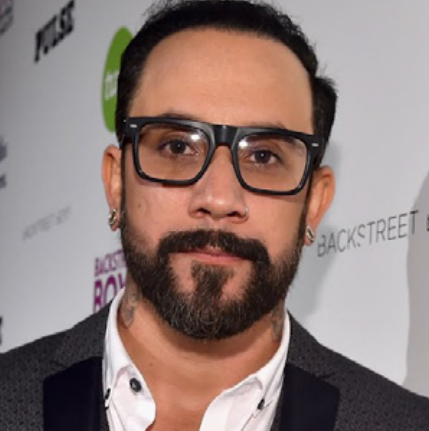 Ambassador Board
Of his roles as an American singer, songwriter, actor, dancer, and model, celebrity talent AJ McLean is best known for his iconic role as one of the leading heartthrobs of the best-selling boy band of all time, the Backstreet Boys, who have sold more than 140 million records worldwide.
Accelerating quickly into the world of fame and temptation, Mr. McLean's lifestyle spiraled into habitual drug and alcohol addictions early on in his twenties, eventually leading to his commitment into the rehabilitation system in 2001, 2002, and again in 2011, as the result of a bandmate intervention. Enduring a more than 20-year battle with addiction and rehab, Mr. McLean is not only dedicated to his own recovery and career ventures, but to making a positive impact in the recovery of patients and fans.
Having branched out as a solo artist, Mr. McLean has released hit singles such as "Back Porch Bottle Service," "Night Visions," and most recently, the fan-favorite track—"Boy And A Man." With more than 3,468,149 views on YouTube, the music video for "Boy And A Man" features a night-stand cameo with Vivera's own non-addictive TVIA Gel, a gentle yet effective non-addictive topical pain management solution.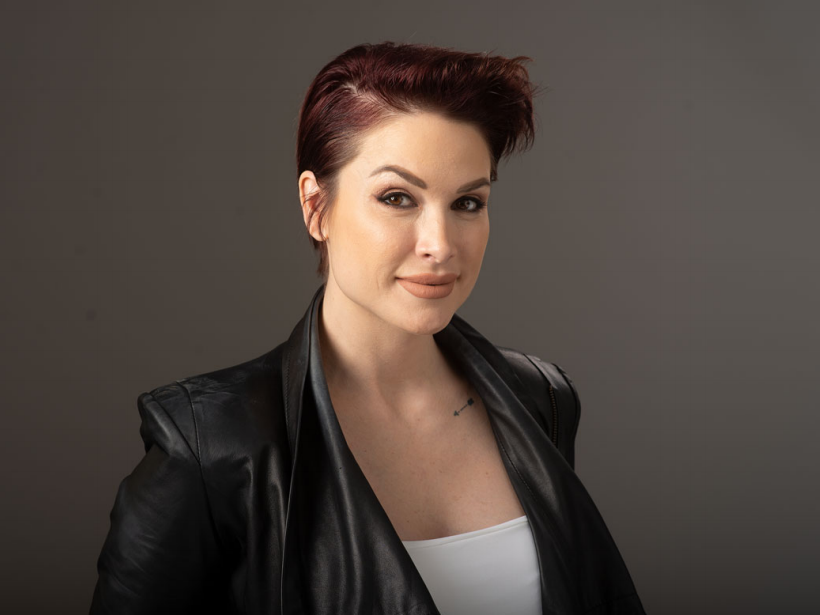 Ambassador Board
A fierce advocate for finding strength in recovery, Tara Conner, beauty pageant titleholder and television personality, shares her experience, hope, and words of empowerment through sobriety with audiences throughout the United States.
Crowned Miss USA in 2006, Ms. Conner wrapped up one of her most accomplished years by entering into a treatment center that very December. Quietly struggling with addiction as a teenager, Ms. Conner was treated for both alcohol and drug addictions and has now celebrated over 14 years of strength and sobriety. Motivated to live a meaningful and sober life, she has gone on to pursue careers in modeling, singing, acting, and producing, and has used her platform to become a role model for those troubled with ongoing pains of addiction. Opening up about her lifelong personal battles, Ms. Conner has helped to inspire individuals with similar struggles through her Ted Talk, Recover Out Loud, as well as through news pieces and television appearances. By shining a light on the Recovery Movement, Ms. Conner hopes to educate the world that addiction is a vastly undertreated disease and that many survivors go on to lead a healthy, productive life through recovery.
Ms. Conner is especially drawn to proactively raising awareness in educators, families, and influential professionals, passionately speaking about the ease at which addiction can manifest during times of youth and hardship. During these conversations, she enlightens the public on the silent dangers of the build-up to addiction, while reinforcing the idea that sobriety can enhance life's possibilities exponentially from an early age.
Watch her 2017 TEDx talk, Recover Out Loud, online.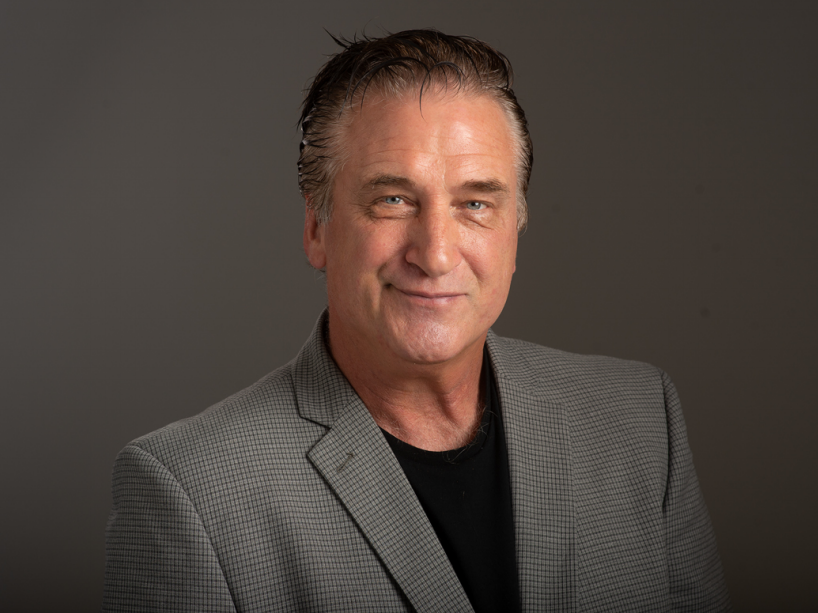 Ambassador Board
Daniel Baldwin is an American actor, director, and producer, having hosted his own ESPN radio show, The Daniel Baldwin Show, on the metropolitan Syracuse radio station, WTLA. Having a rocky past with addiction and various drug-induced encounters with law enforcement, Mr. Baldwin speaks openly about the burdens of addiction each month on platforms such as Fox News.
Taking the opportunity to star on the VH1 reality television show Celebrity Rehab with Dr. Drew, Mr. Baldwin was very open about his time in rehabilitation, but he made the personal decision to recenter his recovery efforts in leaving the show to seek help through private, personalized methods of treatment. Mr. Baldwin sought his recovery with SOBA Recovery Centers, where he continues to give back and help others struggling with similar addictions. By taking an active role in the rehabilitation journeys of other patients, he is not only dedicated to his own recovery, but to others struggling down the path toward recovery.
After suffering a serious injury to his back, Mr. Baldwin's journey toward sobriety was stunted by the opiate-based medication he was prescribed. This unnecessary setback was eye-opening for Mr. Baldwin, who has since spoken out about the dangerous ease of access and overprescription of addictive pain management drugs. Directly opposing the large-scale pharmaceutical supporters and lobbyists profiting off of opiate-based addictions to prescription painkillers, Mr. Baldwin proudly supports non-addictive treatments for pain management which work to promote recovery, rather than harm it.
View The New Epidemic," a Lifestyle Magazine segment featuring Vivera's Chief Recovery Officer, Mr. Greg Hannley, and Ambassador, Mr. Daniel Baldwin, as they discuss the circle of addiction, the horrors of opioid drugs and painkillers on our youth, and systematic steps toward recovery to give our youth a fighting chance at change.